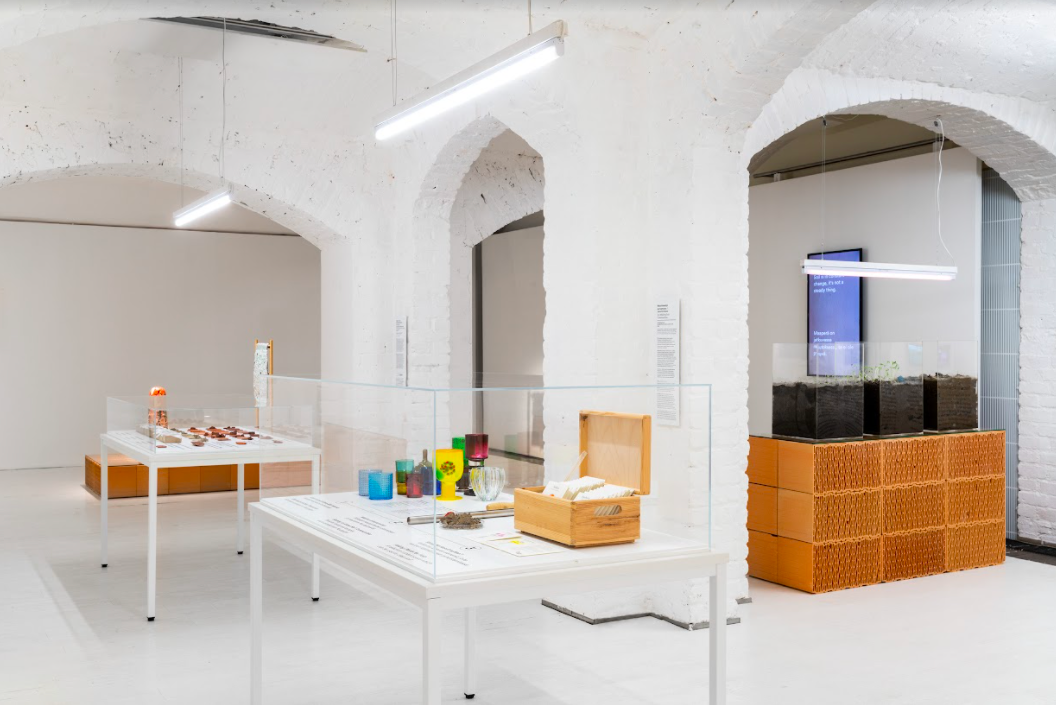 Soil Matters at Design Museum Helsinki
Traces from the Anthropocene: Working with Soil acted as a seed project for the Soil Matters exhibition in Design Museum Helsinki in 2020. The exhibition, which Maarit Mäkelä and Riikka Latva-Somppi curated, presented nine design projects that addressed the materiality of soil in various ways. One of the projects was Soil Laboratory, an open studio, where the Working with Soil group conducted their creative work and research. Soil Laboratory also enabled sharing stories and concerns around soil with designers, artists, scientists, students and the public. The public was invited to follow the studio work and research activities, and soil painting workshops were organized. The creative processes of Soil Laboratory included a phytoremediation experiment with soils polluted by the glass industry. Also, the public was invited to send soil samples from different locations in Finland. The samples were analyzed and processed to slip, which was then used to paint large pots made from local Finnish clay. This time the group directed the attention to other-than-human species dependent on the wellbeing of the soil in the making of work Critically Endangered Species. Soil Laboratory's projects were done in collaboration with the Finnish Environment Institute SYKE, Geological Survey of Finland and Association for Rural Culture and Education.
For further information please see the links below.
https://soil-laboratory.aalto.fi/