The Soil Laboratory is a collaborative space housed in the Soil Matters exhibition 4 September 2020-10 January 2021 at the Design Museum in Helsinki, co-curated by Maarit Mäkelä and Riikka Latva-Somppi. At the Soil Laboratory, visitors are welcome to follow the creative process of various art, craft, and design practitioners working with soil materials such as soil samples and clay. The space is surrounded by eight experimental design projects, each of which offers a different perspective on the relationship between humans and soil. The laboratory allows ceramic artists and soil researchers to reflect on the impact of anthropogenic activity on the soil ecologies through their various practices. Understanding the materiality of soil and how it is entangled with larger, complex systems are the key approaches of the practitioners and researchers participating in the laboratory's activities. During the exhibition period, three interlocking projects are developed: Critically Endangered Species, Un/Making Soil Communities and Soil Stories. Each project is an assembly of science, art, and personal stories. The research projects evolve collaboratively and understanding grows within the creative process.
The Soil Laboratory concept is developed by Maarit Mäkelä and Riikka Latva-Somppi. The project is undertaken by the Empirica research group at Aalto University Department of Design.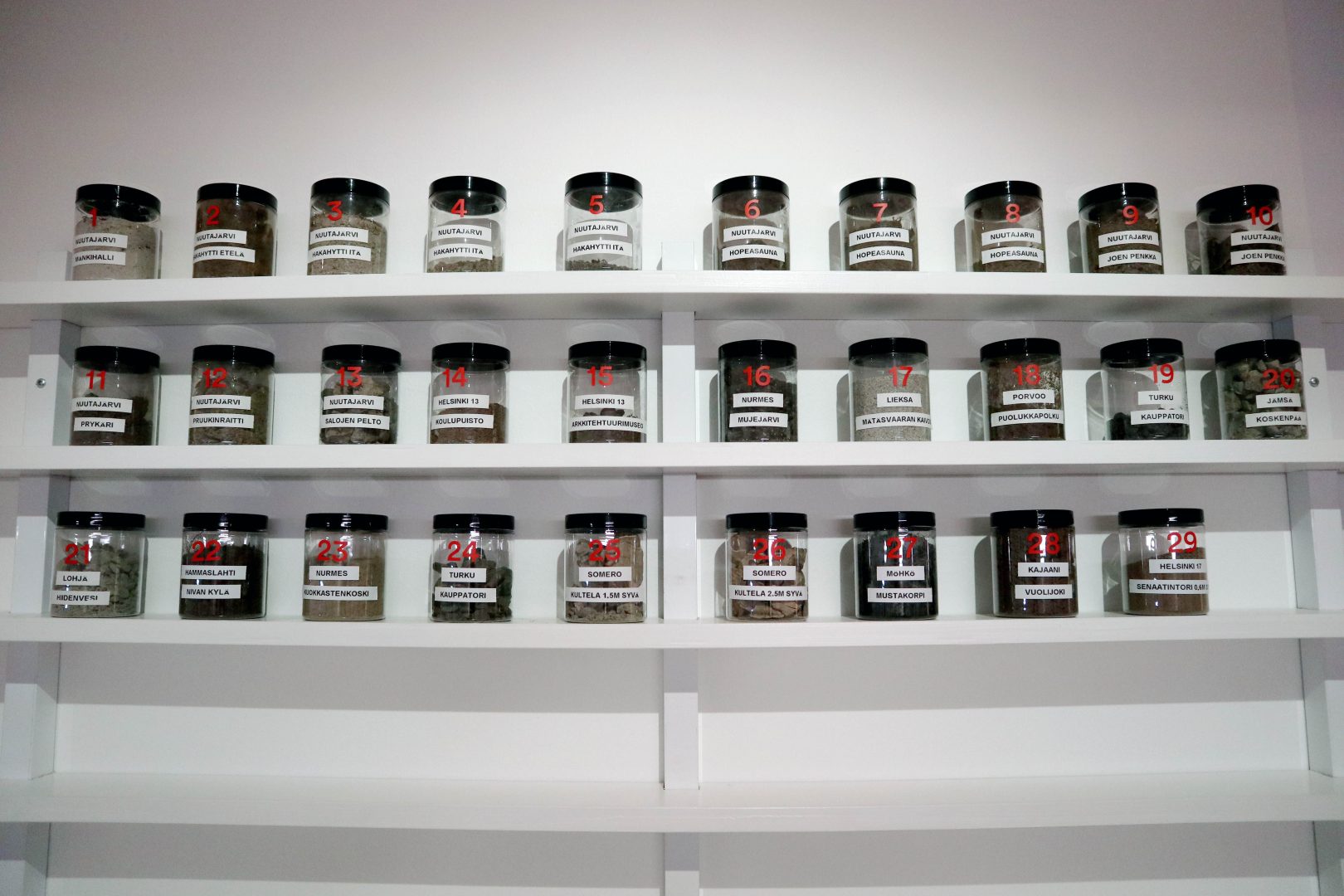 For further information please see the link below.