Soil Matters exhibition at the Design Museum Helsinki's Gallery (4 September–10 January 2021) presents craft and design projects which explore the relationship between humans and soil. The exhibition is curated by artist and researcher Riikka Latva-Somppi and Maarit Mäkelä, ceramic artist and Associate Professor. The exhibition was chosen from over 50 submissions in the Design Club Open Call by Design Museum Helsinki. The international call for exhibitions themed material and materiality drew entries from 15 countries, including Finland, Germany, Italy, and the Netherlands.
In the exhibition, a multidisciplinary group of professionals from ceramic artists working with scientists to artist-activists present nine experimental design projects. The projects bring up issues of locality, soil contamination, legislation and protection of soil, the consequences of overconsumption, and the dark side of green technology. Furthermore, the exhibition visitor is introduced to soil through thematic texts. The texts present ideas of soil development and how does soil change over time, as well as how is ceramic and glass materials connected to soil. Additionally, the idea of soil as a community and soil care is discussed, encouraging us to think about our own soil relationship to assume more responsibility and hope for our actions.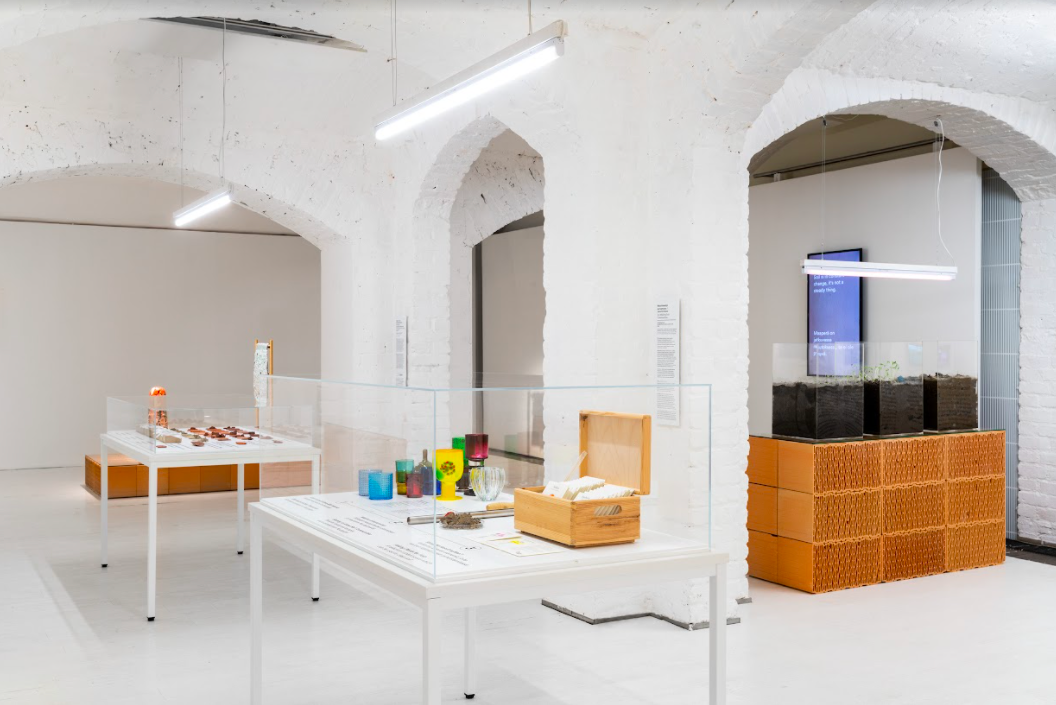 For further information please see the links below.
https://www.designmuseum.fi/en/soil-matters/